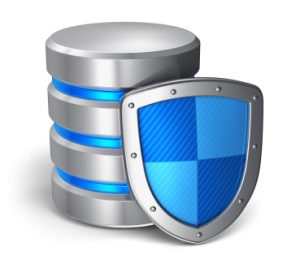 INTRODUCTION
The purpose of this Data Privacy Notice is to outline cruinn jobs (the trading name of cruinn jobs ltd) approach to and responsibilities regarding the legal protection of data collected, handled and stored throughout the course of the Company's business activities. It is also to ensure compliance to the European General Data Protection Regulations (GDPR).
cruinn jobs strive to ensure accountability and transparency with regards to the handling of personal data at all times. The company's policies and processes are designed to ensure that we provide data subjects with easily accessible and meaningful information to ensure that they know what personal data is collected about them, as well as why and how it is being processed, their rights in connection with that processing and the exercising of those rights. The Company is committed to the continuous improvement of our management of personal data.
"Personal data" means any information relating to an identified or identifiable natural person (known as a "data subject"), and can include, for example, names, ID numbers, location data, online identifiers and factors specific to the physical, physiological, genetic, mental, economic, cultural or social identity of a data subject. The data protection legislation also recognises 'special categories' of personal data, the processing of which are subject to stricter regulation than other forms of personal data. This category of personal data includes data revealing racial or ethnic origin, political opinions, religious or philosophical beliefs, trade union membership, genetic or biometric data used to uniquely identify natural persons, data concerning health or data concerning an individual's sex life or sexual orientation.
All activities relating to personal data (e.g. collection, structuring, alteration, storage, retrieval, consultation, use, adaptation, disclosure, erasure or destruction), whether using automated means or not, are known as "processing" for the purposes of the data protection legislation.
The data protection legislation makes a distinction between those who process data as "controllers" and those who process it as "processors" and imposes different obligations on controllers and processors. "Controllers" are individuals or organisations that determine the purposes and means of the processing of personal data. "Processors" are individuals or organisations that process personal data on behalf of a controller.
THE IDENTITY AND CONTACT DETAILS OF THE CONTROLLER/S (defined as cruinn jobs)
A data controller is a person or organisation who/that determines the purposes for which and the manner in which any personal data is to be processed. In the case of cruinn jobs, the controller is the Company. The contact details are as follows:
enquiries@cruinnjobs.com 
CONTACT DETAILS OF THE DATA PROTECTION OFFICER
Tel: 0141 942 3823
PURPOSE OF THIS NOTICE
cruinn jobs supply candidates to the Energy, Financial Services markets and Professional Services Networks, for both contract and permanent job opportunities. The company collects and processes candidate's personal data in order to enable job search and matching activities to assist candidates to find suitable job opportunities and to continue an ongoing relationship and service provision following the securing of a role. You may give your personal details to the Company directly, such as on an application or via our website, or we may collect them from another source such as a jobs board.
Our process is to contact a candidate to discuss potential work opportunities and establish candidate interest and availability. Candidate details (at this stage this amounts to CV and contact details) are retained on our recruitment database system Profile. Profile is held on a secure server and is password protected and only individuals with a clear requirement to access the system as part of their job are given passwords. Candidate details are retained on this system whilst active in their job search. Thereafter a reasonable amount of activity and contact relating to job searching is recorded on the database to ensure accuracy of matching to relevant opportunities. In addition to this we would record factual comments data regarding CV submissions and interviews.
This notice is to explain what cruinn jobs do with personal data – how we collect, use and process the data. It also outlines what our legal obligations are and what rights data subjects have. This notice covers the personal data of cruinn jobs's candidates, clients, suppliers anyone that the Company may contact for any legitimate reasons required to carry out our business.
LEGAL BASIS FOR DATA PROCESSING
cruinn jobs's Lawful Basis for the processing of your personal data is to pursue our legitimate business interests, described in more detail below, although we will also rely on the Lawful Basis of legal obligation and the Lawful Basis of consent for specific uses of data.
We will rely on legal obligation if we are legally required to hold information on to you to fulfil our legal obligations.
We will in some circumstances rely on consent for particular uses of your data and in these circumstances, you will be asked for your express consent, if legally required. Examples of when consent may be the lawful basis for processing include Special Category (sensitive information).
OUR LEGITIMATE BUSINESS INTERESTS
Our legitimate interests in collecting and retaining your personal data are described below.
The company provides recruitment services to both candidates and clients and has a legitimate interest to process personal data in order to be able to provide these services – in doing so, the Company acts as a data controller.
The Company needs to check the identity of candidates, their qualifications and right to work, as well as process payments and manage entitlement to certain statutory rights. It is therefore in the legitimate interests of all parties involved (the recruiter, the work seeker and the client) that cruinn jobs is able to process personal data.
PERSONAL DATA COLLECTED
Data is mainly collected directly from Data subjects – either by direct contact to us by phone or email/web enquiry or by our contact by phone or email. Data may also come from third parties such as online or offline media research or referees. The following list is not exhaustive but includes personal data that may, dependent on specific circumstances, be needed to allow cruinn jobs to undertake its activities in matching its candidates to client requirements, managing job offers and making payments. The company will only collect and process data that is deemed necessary and only in jurisdictions where there are no restrictions imposed.
Name

Date of birth

Marital status

Contact details

Gender

Education details

Employment history

Diversity information

Referee details and notes provided by referees

Nationality

Proof of insurance (Professional Indemnity, Public Liability, Employers Liability)

Ltd Company information/Certificate of Incorporation

Proof of right to work/immigration status

Proof of ID (UK/Eu Passport or non-EU Visa – both with at least 6 months)

Proof of address (original utility bills dated within 3 months)

Financial information (for background checks and/or payment)

National Insurance number

Details of any criminal convictions

IP address

The dates, times and frequency with which you access our services – including notes on progress of job search including CV submissions, interviews arranged/attended, feedback, offers and roles secured

Notes regarding your job requirements, interests and needs – as provided

Information regarding current and required remuneration, benefits or pensions

Any additional information you choose to provide
IF YOU FAIL TO PROVIDE PERSONAL INFORMATION
If you do not provide certain information when requested, we may not be able to process your application for a vacancy or vacancies with our clients.
DATA STORAGE AND USE
Personal data is not stored on paper.
Data is stored electronically on our recruitment database system Profile; it must be protected from unauthorised access, accidental deletion and malicious hacking attempts:
Data is protected by strong passwords that are changed regularly and never shared.

Data is only stored on secure servers and only be uploaded to approved cloud computing services.

Servers containing personal data are sited in a secure location, away from general office space.

Data is backed up frequently and is tested regularly, in line with the recruitment database system company's standard backup procedures.

Data is never saved directly to laptops or other mobile devices like tablets or smart phones.

All servers and computers containing data are protected by approved security software and a firewall.
cruinn jobs recognise that personal data if accessed could cause risk of loss, corruption or theft and apply the following:
When working with personal data, employees must ensure that their computer screens are always locked when left unattended.

Personal data should not be shared informally and never be sent by email.

Data must be encrypted before being transferred electronically.
USE OF PERSONAL DATA
Personal details of candidates are collected to help find candidates suitable job opportunities and are generally used in the following ways:
Job matching/recruitment activities:
Storing and updating details to ensure we are matching candidate to the most appropriate roles

Assessing/profiling personal data to assess eligibility for roles

Sending data (CV and any other required information such as location, salary requirements) to clients to demonstrate suitability

Carrying out of any obligations arising from contracts entered into by cruinn jobs and their candidates or third parties in relation to the recruitment of that candidate (references, credit checks, insurance certificates, criminal record checks etc.)
Invoicing/payment processes
Collecting bank details, VAT registration, NI number, Ltd. Co. details in order to make payments against invoices submitted
CHANGE OF PURPOSE
We will only use your personal information for the purpose for which it was collected unless we reasonably consider that we need to use it for another reason and that reason is compatible with the original purpose. If we need to use your personal information for an unrelated purpose, we will advise you of this and explain the Lawful Basis for us doing so.
You should be aware that we may process your personal information without your knowledge or consent where this is required or permitted by law.
YOUR DUTY TO INFORM US OF CHANGES
It is important that the personal information we hold about you is accurate and current. Please be sure to keep us informed if your personal information changes during your recruitment process.
How we use sensitive personal information.
Some special categories of personal data, such as information about health or medical conditions, is processed to carry out employment law obligations for example in relation to candidates with disabilities and for health and safety purposes.
We may use other special categories of personal data, such as information about ethnic origin, sexual orientation, health or religion or philosophical belief, this is done for the purposes of meaningful equal opportunities monitoring or reporting. Data used by us for these purposes is anonymised or is collected with your express consent, which can be withdrawn at any time. You are entirely free to decide whether or not to provide such data and there are no consequences of failing to do so.
CONSENT
Should we want or need to rely on consent to lawfully process your data we will request your consent by asking you to sign a Consent Form for the specific activity we require consent for and record your response on your HR file. Where consent is the lawful basis for our processing you have the right to withdraw your consent to this particular processing at any time, by completing a Withdrawal of Consent Form, which can be requested from our Data Protection Officer.
YOUR RIGHTS
The GDPR provides you with the following rights.
The right to:
Request correction of the personal information that we hold about you. This enables you to have any incomplete or inaccurate information the company hold about you corrected

Request erasure of your personal information. This enables you to ask us to delete or remove personal information where there is no good reason for the company continuing to process it. You also have the right to ask us to delete or remove your personal information where you have exercised your right to object to processing (see below)

Object to processing of your personal information where the company is relying on a legitimate interest (or those of a third party) and there is something about your particular situation which makes you want to object to processing on this ground

Request the restriction of processing of your personal information. This enables you to ask the company to suspend the processing of personal information about you, for example if you want us to establish its accuracy or the reason for processing it

Request the transfer of your personal information to another party in certain formats, if practicable.
ACCESS TO INFORMATION
The GDPR gives you the right to access and obtain the personal information held about you. This is known as a "data subject access request".
Your right of access can be exercised in accordance with the GDPR. A data subject access request should be submitted to enquiries@cruinnjobs.com No fee will apply under the terms of the GDPR.
RIGHT NOT TO BE SUBJECT TO DECISION MAKING BASED SOLELY ON AUTOMATED PROCESSING
cruinn jobs recognise the data subject's right not to be subject to a decision based solely on automated processing, including profiling, which produces legal effects concerning him or her or similarly significantly affects him or her. However, this does not apply where the decision is:
a) Necessary for the entering into or the performance of a contract between the data subject and a data controller

b) Authorised by law and suitable safeguards are in place to protect the data subject's rights and freedoms and legitimate interests; or

c) Based on the data subject's explicit consent

d) Regarding (a) and (b), the data subject also has the right to obtain human intervention by the controller to express his or her views and to contest the decision
cruinn jobs's profiling of candidates always involves human decision making and is never based solely on automated profiling. In order to analyse or predict suitability to meet the requirements of a particular role, candidates are matched to the specific qualifications and experience needed and sifted using either solely human decision making or a combination of automated and human processing.
cruinn jobs have strict processes in place to ensure that all candidate search functions and any other appropriate decision-making processes, do not inadvertently discriminate against candidates and breach the Equality Act 2010 and the Company adopts good practice recommendations at all times.
BREACH REPORTING
A personal data breach is a breach that results in the destruction, alteration or unauthorised disclosure or access to personal data.
cruinn jobs will make every effort to contain any personal data breaches identified and will also undertake an immediate assessment of any potential risks resulting from the breach in line with our data breach incident process. Should it be considered that there is a high risk to an individual/s as a result of the breach then cruinn jobs will endeavor to inform the individual/s as soon as possible.
In such situations where you feel that a breach may have taken place then you must notify our Data Protection Officer immediately.
It is also the responsibility of our data controller to ensure that cruinn jobs' database provider has in place the necessary insurance provision in the event of a personal data breach or a cyber-attack.
RETENTION PERIOD AND CRITERIA USED TO DETERMINE THIS
cruinn jobs database is registered with the Information Commissioner's Office and all records retained by the database company are done so in accordance with data protection laws. It is the policy of cruinn jobs to retain personal data where there is legitimate reason to do so; this reason being the requirement to search for and secure job roles within the markets covered.
No hard copies of personal data are created.
cruinn jobs' retention policy is to hold personal data of candidates on our database system profile until a candidate has opted out or until opportunities for the candidate cease to exist.
cruinn jobs mandate that no personal data is to be held on company laptops, phones desktop computers or any other electronic devices and that all personal data received must be transferred to the company's database system. All original records received via Outlook or any other electronic method, or paper-based documents received must be deleted or destroyed securely as soon as reasonably possible.
CHANGES TO OUR PRIVACY NOTICE
This notice may be updated, revised, replaced and re-issued from time to time, to ensure it continues to meet all legislative requirements and relevant developments in data management and security techniques. Any changes to cruinn jobs's data processing processes or this privacy notice will be brought to the attention of all data subjects.
CONTACT
Questions, comments and requests regarding this privacy notice are welcomed and should be sent to enquiries@cruinnjobs.com
You also have the right to raise concerns or make a complaint to a supervisory body which in the United Kingdom is the Information Commissioner's Office. The ICO can be contacted on 0303 123 1113 or at https://ico.org.uk/concerns/.